John Rickenbacher Fine Art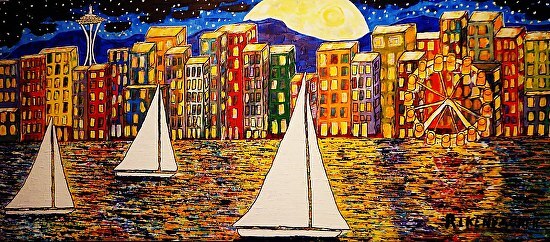 "Emerald City Moonshine"
36" x 80"
Acrylic/Canvas
3,400.00
I am a painter/photographer living and working in the foothills of the rugged environment of the Olympic Peninsula.
The energy of the constantly changing sea and the light, fractured by Pacific whipped clouds smashing into the mountains, creates an environment unlike any other place on earth.
This raw power and the tenacious spirit of the people who choose to live here are my constant inspiration... and seeking to capture it through the bold use of color, heavy texture, and unique composition is my passion.
- Johnny